Your Ultimate Resource for Survival, Backpack, and Bug-Out Bag BOB Kits
Welcome to SurvivalPrepperSupply.com. Having the right gear can make all the difference in being prepared for any crisis or emergency. At SurvivalPrepperSupply.com, we are your go-to destination for comprehensive information and top-notch recommendations on the best survival, backpack, bug-out bag, bug-in, and grid-down kits available on the market.
We have an ongoing, updated, curated list of where to find the best survival prepper food, medical, and gear kits for you to buy. Read our articles to help you with survival prepping, disaster support, when to bug-out, bug-in, grid-down, and more to help you in a JSS*, SHTF, or TEOTWAWKI situation.
Please read my About Teri & Her Homestead, and learn how my mother was an original survivalist who purchased 30 acres in 1938 and had a house 'raising' where neighbors from miles around came over to help raise the roof and sides.
Later, she remarried my father in 1947. Over the next few years, he cut and hauled up, by hand, our huge pine trees to construct our log cabin that he built by himself.
Remember the mantra – Survive first. Live later.

Teri
Why Choose a Survival Backpack or Bug-Out Bag (BOB) Kit?
A survival backpack or bug-out bag (BOB) kit is a must-have for anyone who values preparedness and safety. These specially curated kits are designed to provide you with all the essential tools and supplies needed to survive in challenging situations. A well-equipped bug-out bag can be a lifesaver, whether a natural disaster, power outage, or any unexpected event.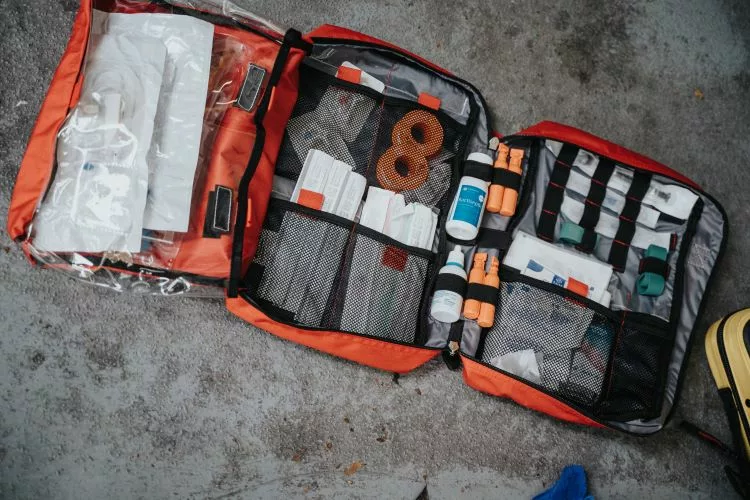 Explore Our Curated Selection
At SurvivalPrepperSupply.com, we've done the research for you. Our team has handpicked the most reliable survival and backpack bug-out bag kits from reputable brands. You can explore our curated selection, compare different kits, and find the one that best suits your needs. We also have a DYI page here, so you can build your own bag like I am doing.
Please note that this post contains affiliate links, meaning I will get a small commission for qualifying purchases at no extra cost to the buyer.
Reviews and Recommendations
Choosing the proper survival bug-out bag kit can be overwhelming, with many options. That's why we provide reviews and detailed information on each kit. Our unbiased assessments will help you decide based on your specific requirements and preferences.
On Sale!
All-In-One Bug-Out Bag - Survival Frog
Preparing Made Easy.
This Built-for-You Bug Out Bag Includes:
LifeShield® Bug Out Backpack (Tan or Black)
Warmth & Outdoor Shelter Kit
Emergency Food & Water Kit
Mess Kit by Survival Frog
Emergency Light & Communications Kit
Disaster Survival Essentials Kit
First Aid Kit
Elite All-in-One Emergency Bug-Out Bag
This pack is JAM-PACKED with critical survival gear. We've done all the work for you – it's the bug-out bag you know you need but haven't had time to build yourself. Explicitly designed for preppers and survivalists, this comprehensive all-in-one B.O.B. contains 6 different survival kits totaling 27 unique pieces of high-quality gear for all your survival needs. Food and water, emergency tools, fire-starting essentials, shelter, lighting, and more – this pack is chock-full of survival gear to give you confidence and assurance you can tackle any crisis. This B.O.B. is a one-stop shop and grab-and-go ready.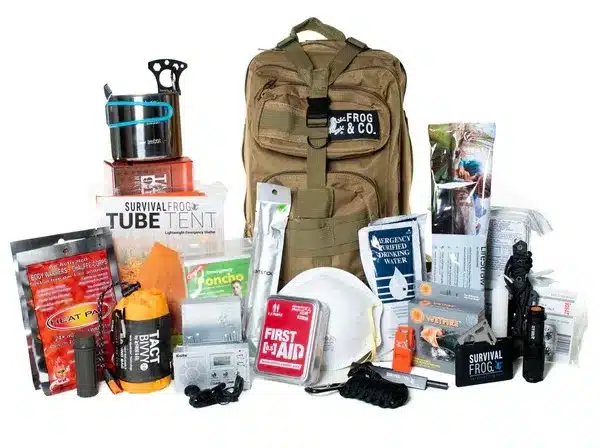 We earn a commission if you make a purchase, at no additional cost to you. Thank you for your support and business 🙂
Affiliate Links for Easy Purchases
SurvivalPrepperSupply.com does not directly sell survival, backpack, or bug-out-bag kits. However, to make your purchasing experience seamless, we provide direct affiliate links to reputable online retailers. When you click on these links and make a purchase, we may earn a small commission, which helps support our website and allows us to continue providing valuable content.
Join Our Community of Preppers
At SurvivalPrepperSupply.com, we believe in the power of community and knowledge sharing. Join our growing community of like-minded preppers to exchange tips, experiences, and strategies for survival preparedness. Subscribe to our newsletter link on the right sidebar to receive regular updates and exclusive offers.
Stay Informed and Be Prepared
Knowledge is key when it comes to survival preparedness. Our blog section offers a wealth of information on essential survival skills, gear reviews, and emergency preparedness guides. Stay informed and empowered to handle any situation that comes your way.
Contact Us for Expert Advice
Have questions or need assistance choosing the right survival backpack or bug-out bag kit? Our team of experts is here to help. Feel free to contact us; we'll happily provide personalized recommendations based on your needs.
Start Your Journey to Preparedness
Don't wait for a crisis to strike. Begin your journey to preparedness today with the best survival backpack or bug-out bag kit. Trust SurvivalPrepperSupply dot com to be your reliable guide in making the right choice for your safety and security.
Be Ready for Anything. Explore Our Selection Now!
Be sure to read the posts/articles on our website, SurvivalPrepperSupply.com, to discover the top-rated survival backpack and bug-out-bag (BOB) kits and knowledge resources to take the first step towards being prepared.
If you need more information or want to leave me a note, add a Comment on any post or email me at teri@survivalpreppersupply.com, and I will reply as soon as possible. I'm constantly researching survival and disaster preparedness supplies and kits to assist you in your preparations for an emergency.
Thanks!
Teri Rehkopf
*"Just Survive Somehow" from Walking Dead, season six, episode two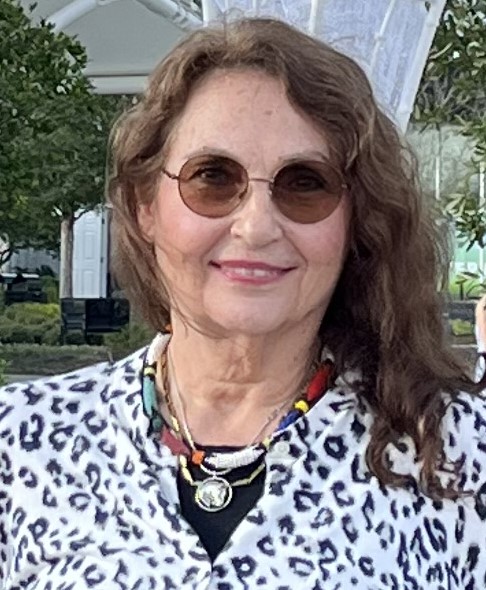 I'm the daughter of 2 original survivalists who moved from the north to sunny Florida. My mother, along with her parents, bought 30 mostly uncleared acres in 1938. The first home was made of pecky-cypress and built by a house-raising. My mother raised 10,000 chickens.
My divorced mother met and married my father in 1948. From pine trees on our property, he hand-built a log cabin. He also built a tarpaper-lined 65'x45′ pool with duck pond overflow. We had an artesian well for our water and powering our hand-built waterwheel for the pool. He built a substantial cantilevered roof workshop with a car pit in the massive cement floor.
Since my early teens, I have read a ton of books about survival, prepping, the bomb, an apocalypse, homestead living, and SHTF situations. As an adult, I continue to read sci-fi, survival prepping, and science. I practice a prepper lifestyle albeit a bit modified, read a lot, buy a lot, pack/store a lot of anything survival related.
Read my About Me post for more details on our self-sufficient living. I lived there until I went to college in 1968.
My SurvivalPrepperSupply.com blog strives to educate individuals on coping with natural and human-caused disasters using article posts about preparing for emergencies.